Handmade Front Camo T-shirt ~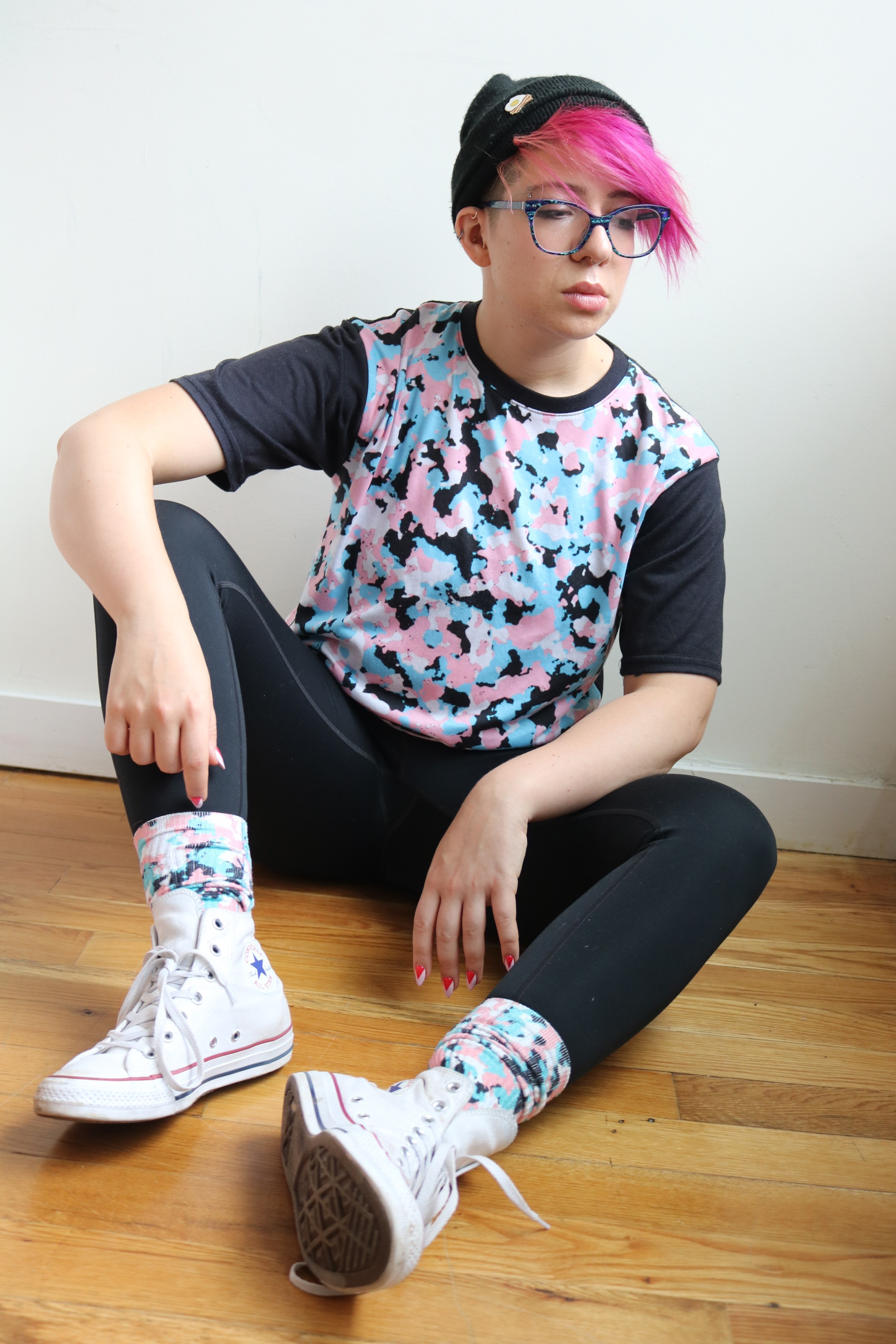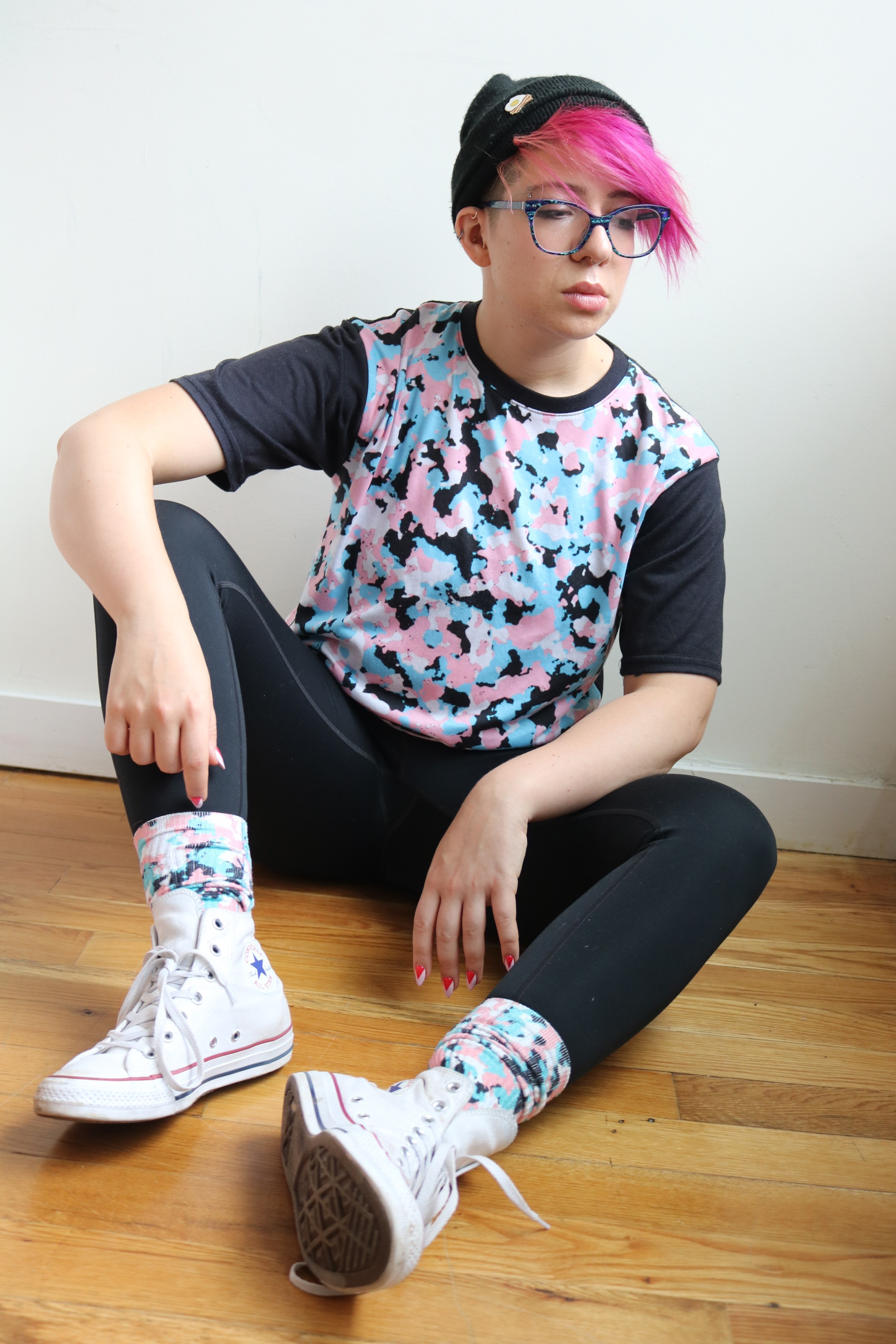 Handmade Front Camo T-shirt ~
Season 001 Be_tini
Finally, here we have the first of the customizable options for the camo print design. It took a really long time to get to a place where i could figure out how to get this design made and eventually i realized what felt right to me was to just make it myself. i realize not a lot of people necessarily want a full camo print t-shirt and yet i knew i wanted a design that was a bit more out there than just my camo pocket tee. So here it is !
All of the black shirts for this design will be sourced locally in the tri-state area and as each shirt will be unique I cannot guarantee exact color/pattern matching. Please allow 2-3 weeks for your order.
This camo print was designed by me in photoshop when I was being bombarded with news articles discussing the prejudices towards transgender soldiers both currently serving in the military and veterans.

The shirts are Ringspun Cut & Sew Tees from The Sublimation Station in Orlando, FL which are then deconstructed along with thrifted plain black t-shirts and reassembled by me in Brooklyn, NY

The photographs were taken by Haley Jakobson; find her on instagram @haleyjakobsonphoto

18% of each shirt sold will go towards The Transgender Law Center
I am wearing a size medium in the black, pink, and blue options; Mia (find her @mia_cain on instagram) is wearing a size small.