Full Camo T-shirt ~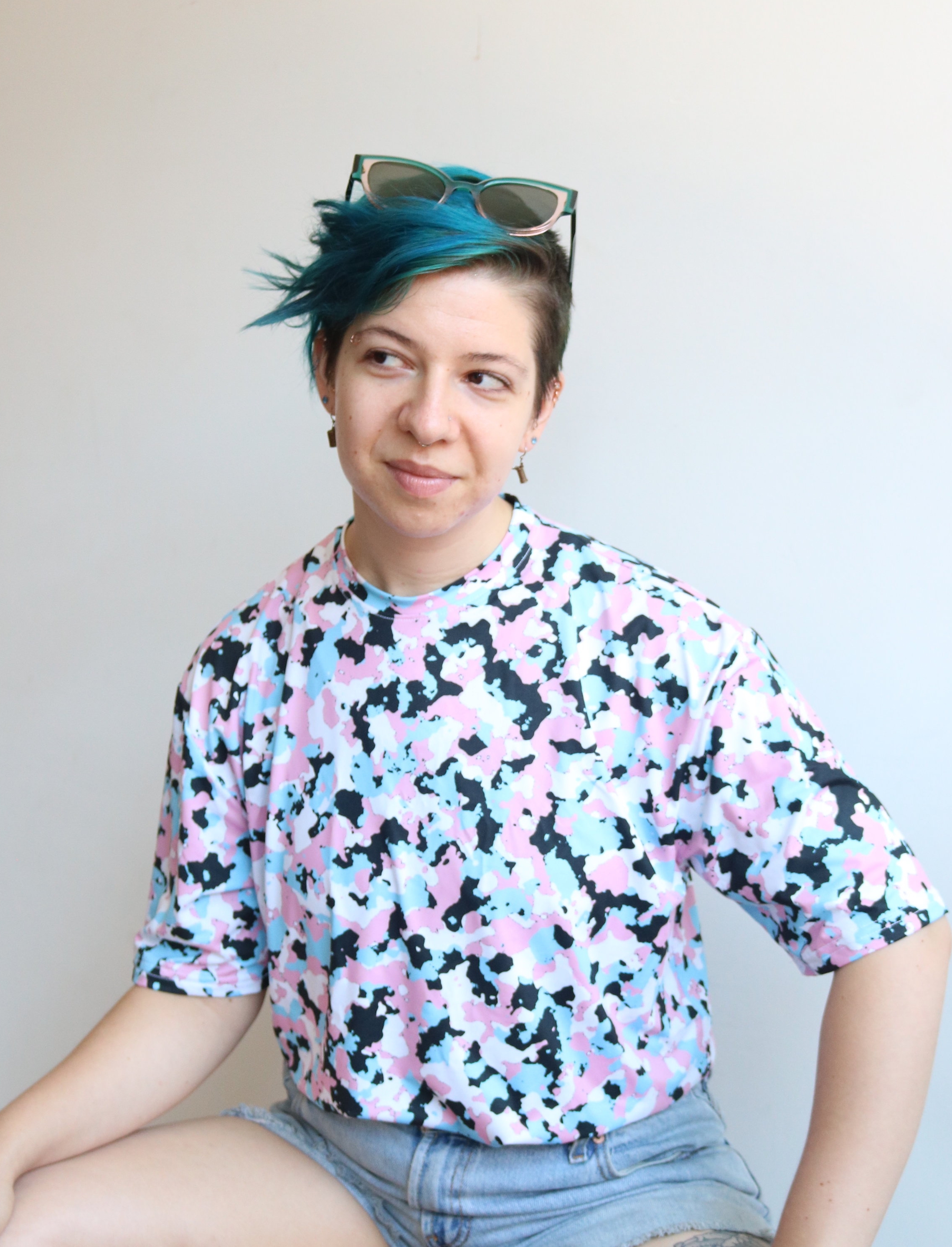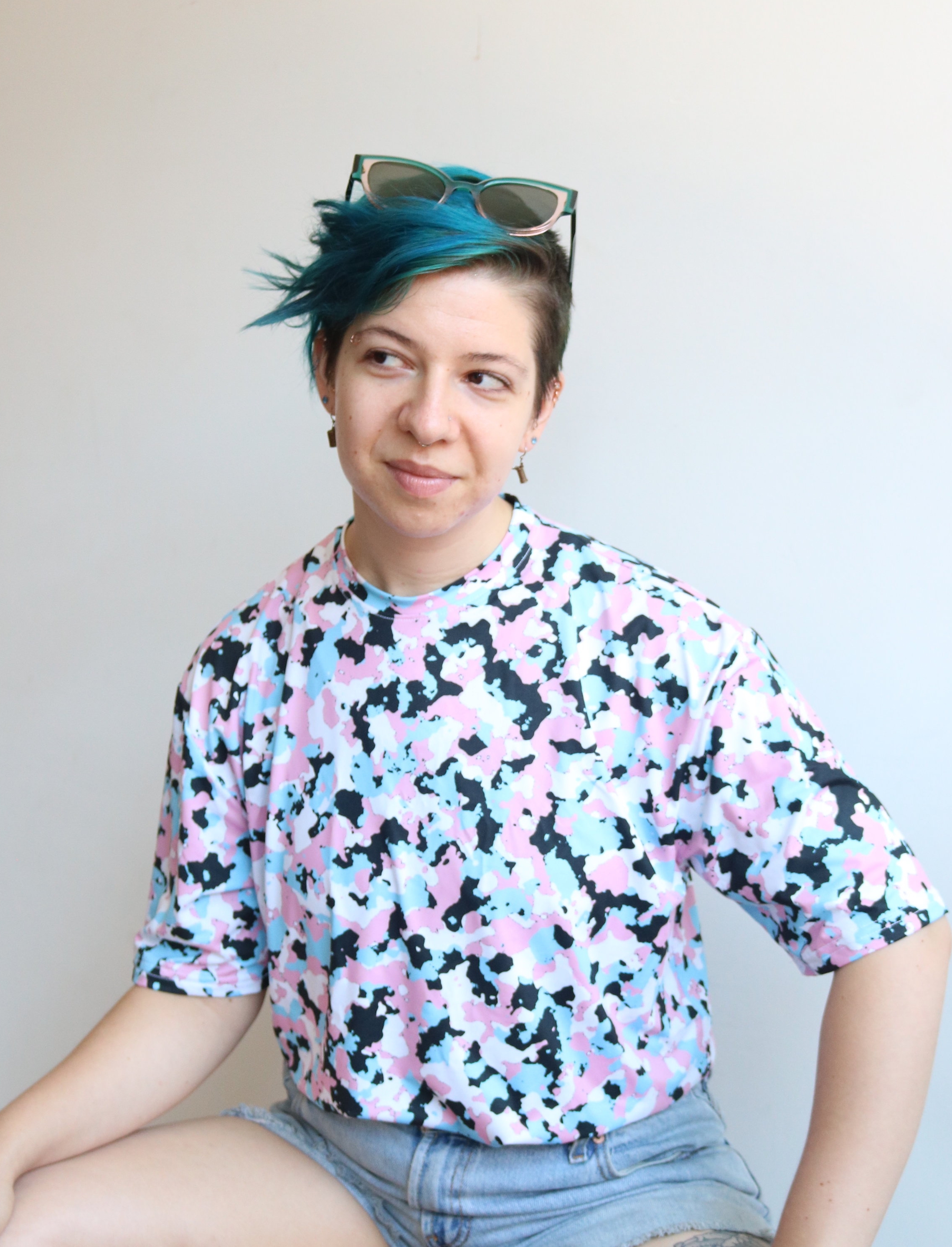 Full Camo T-shirt ~
Season 001 Be_tini
The design that started it all! I designed this camo print in photoshop when I was being bombarded with news articles discussing the prejudices towards transgender soldiers both currently serving in the military and veterans. I was really inspired to try and create an image that blends the pride of being trans and the pride of being a soldier in a wearable piece of art that can be appreciated and worn by anyone! This camo print won't let your spirit blend into the background, this is a camo print of PRIDE.
These shirts were designed by me in photoshop

The shirts are Ringspun Cut & Sew Tees from The Sublimation Station in Orlando, FL

The shirt patterns were designed by Madison Suvunrungsi in photoshop; find her at msuvunrungsi.com

The photographs were taken by Haley Jakobson; find her on instagram @haleyjakobsonphoto

18% of each shirt sold will go towards The Transgender Law Center

in the photos i am wearing a size medium, they fit a bit larger than average so if you'd like a bit of a tighter fit i'd recommend sizing one size down.